Kitchen appliances are known to cause headaches for commercial business owners. There's never a convenient time for an appliance to break down or fail to work as it should. Without a prompt solution, broken-down appliances can have devastating effects on businesses. Fortunately, D.L. Walker is a phone call away. We offer fast, affordable, expert commercial kitchen repair services. Whether you're in need of commercial refrigeration repair, commercial freezer repair, or any other major repair – we've got you covered! You won't find the same quality of service and competitive prices anywhere else.
D.L. Walker is proud to be Mid-Michigan's leading provider of commercial appliance repair services. When it comes to our customers, we go above and beyond to not only meet but exceed their expectations. For business owners, time is money – we get it. That's why we work fast, without sacrificing quality, to get your business back up and running as it should.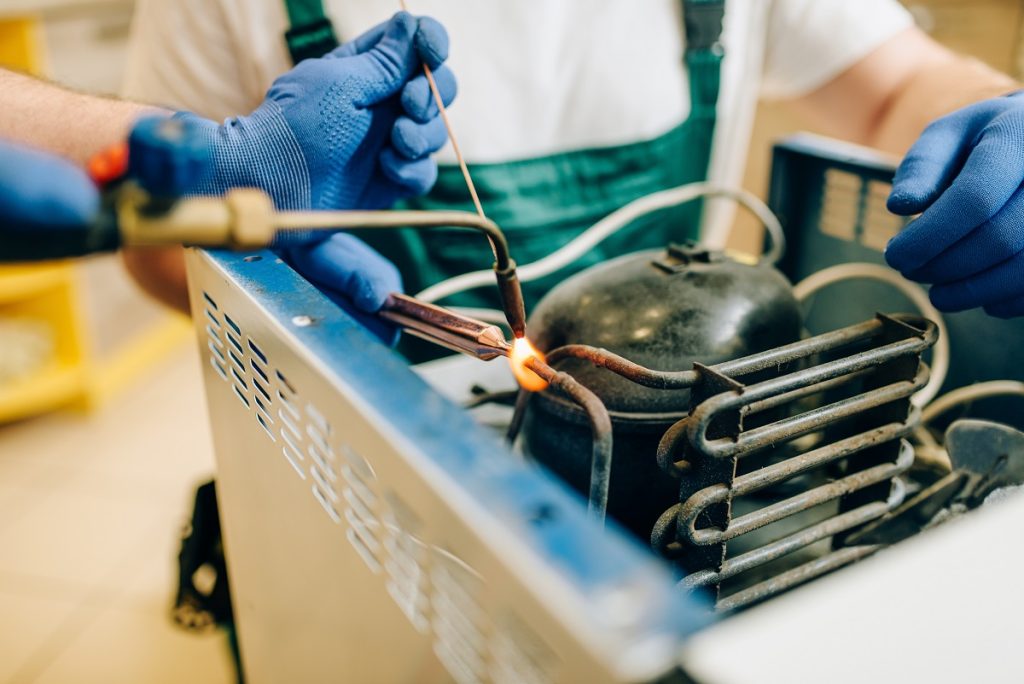 At D.L. Walker, we repair any and all types of commercial restaurant equipment and appliances:
Commercial Refrigerators
Commercial Freezers
Commercial Walk-In Freezers
Commercial Ice Machines
Commercial Stoves, Ovens, and Ranges
Commercial Kitchen Prep Tables

Commercial Steam Tables
Commercial Microwaves
Commercial Deep Fryers
Commercial Coolers
Commercial Mixers
Commercial Rotisseries
Commercial Dishwashers
No matter your commercial appliance repair needs, just say the word and D.L. Walker will be there! For more information or to schedule an appointment, call us today at (517) 374-7475. If you're in need of emergency repair services, give us a call and we'll get you connected with one of our technicians as quickly as possible.
Have a commercial appliance repair emergency? Call us today at (517) 374-7475!